BODYBE hair bands vegan vitamins
Product code:

60
Brand:
BODYBE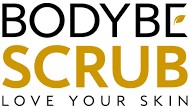 Vitamins from BODYBE to support hair growth. HAIR GUMMIES VITAMINS HIGH BIOTIN. Chewing bears are essential vitamins with a high content of the main component BIOTIN 4000 μg, which are gentle on the hair and especially on the stomach.
Stop swallowing and choking on big, smelly tablets and start enjoying sweet gummy bears!
Detailed Description
Dietary supplement - Soft and delicious, chewy hair nutrition
HIGH BIOTIN | FOLIC ACID B12 | ZINC
They are a great choice both for the growth of healthy and long hair, to which they will provide strength and nutrition from the inside, but also for improving your overall health.
BODYBE HAIR GUMMIES VITAMINS help hair that:
they lack vitality
are weakened by pregnancy or hormone therapy
they are weakened by poor diet
deserves to be beautiful and healthy
Package contents
Package: Contains 60 chewing teddy bears, which is enough for 60 days of use. For strong and lasting results, it is recommended to consume vitamins for at least 4 months.
INCI: Purified water, glucose syrup, sugar, glucose, gelling agent (pectin), DL-α-tocopheryl acetate, L-ascorbic acid, acidity regulator (sodium citrate, citric acid), dye (titanium dioxide, brilliant blue E133), retinyl acetate, polishing agent (carnauba wax), natural aroma (raspberry, blueberry), zinc citrate, D-calcium pantothenate, D-biotin, cholecalciferol, pyridoxine hydrochloride, cyanocobalamin, folic acid, potassium iodide
Specification points
Recommended daily dose for adults: 1 teddy bear per day
Notice:
Do not exceed the recommended daily dosage. It is not intended as a substitute for a varied diet. Pay attention to a balanced and varied diet and a healthy lifestyle. Not intended and suitable for children, pregnant and lactating women. Do not use if you are intolerant to individual components. Keep out of reach of children. Read the information and warnings on the product label carefully before use. Store in a dry, dark place at 15-25 ° C. Once opened, store in a cool, dark place and use within 6 months.
Product reviews
Product has not yet recieved any reviews. Be first!
Leave a review