BODYDE ANTI-AGE DRINK No.1 Premium collagen drink for skin rejuvenation and immunity
Product code:

30
Brand:
BODYBE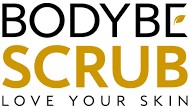 A completely unique biologically active food supplement for skin and whole body nutrition with a precisely defined ratio of three amino acids: glycine, L-lysine and L-proline and a high content of hydrolyzed marine collagen. It provides nutritional support to skin cells - fibroblasts, and thus supports their activity.
With its content of collagen peptides in one dose (5000 mg), BODYBE ANTI-AGE DRINK No.1 ranks among the strongest products on the Czech market. An effective dose of collagen in combination with amino acids, hyaluronic acid, vitamin C and zinc gives the skin elasticity, hair shine, eyelash density and nail strength.
Detailed Description
Food supplement - without flavor and color / without sugar / without soy / without gluten.
It actively fights the signs of aging, improves the activity of skin cells and restores skin tone, elasticity and freshness.
This unique drink helps with:
skin problems - weakness, skin fatigue, wrinkles, dry skin, lifeless skin
sore bones, joints, weakening cartilage tissues
hair problems - hair loss, dry and brittle hair, split ends
nail problems - brittle nails that break immediately, hard nails, splitting nails
skin problems - injuries and skin diseases, emerging stretch marks, are less well healed
In my practice of aesthetic and preventive medicine, I use both hyaluronic acid preparations and botulinum toxin to rejuvenate the skin. Equally important, however, is the internal care and BODYBE drink No.1 is completely unique in its perfect composition.
The L forms of amino acids are the most effective building block of human collagen, and without vitamin C collagen synthesis will not take place at all. I dreamed this product as the best cocktail for my clients, thank you for the implementation and the best part is that it is all in one drink without sugar.
MUDr. Zuzana Poláková / Department of Aesthetic Medicine
COLLAGEN
Many people are still unaware of the positive effects of collagen and what functions it performs in the body. In addition to helping to look more beautiful, he is also responsible for overall health.
The importance of collagen in the human body is enormous: let's just remember that it makes up the largest part of protein, up to 30 percent. If there is enough of it, the body works well and it will be reflected on the outside in the form of beauty benefits. Its biggest problem is that its production is declining from year to year and after the age of 40 it is almost non-existent. We must therefore help him to create.
In short, collagen is like a stimulant. It is a molecule that is associated with beauty precisely because of its exceptional ability to preserve the human body's youth - whether in terms of physical activity or physical appearance. How collagen works in the body suggests how beneficial the effects will be when sufficient in older age. These effects are also scientifically confirmed, it's not just a rumor. If you supplement the amount of collagen daily that is needed for the smooth functioning of the body according to studies, you will not have to worry about the unpleasant side effects of aging.
Our body makes it as procollagen, its basic form, made up of the amino acids glycine and proline. However, it needs vitamin C for this, which is why collagen supplements in bioactive form serve as a great means of replenishing missing or declining collagen. The solution for you is the premium collagen drink for skin rejuvenation based on amino acids BODYBE ANTI-AGE DRINK No.1 in powder bags.
FIBROPLASTY - Cells of youth
Fibroblasts are the basic cells of connective tissue that produce intercellular mass and collagen in their surroundings. They are responsible for full, firm and supple skin. Over time, the activity of fibroblasts decreases, so the skin loses tone and volume, wrinkles appear. In the prevention of aging, modern cosmetics focus on the protection of fibroblasts and their support.
FUNCTIONS OF THE THREE AMINIC GLYCIN L-PROLIN | L-LYSIN
Increases and prolongs the effectiveness of aesthetic procedures: correction with fillings, biorevitalization, laser and phototherapy, peels, etc.
It regenerates the elastic properties of the skin by stimulating collagen synthesis
Strengthens nails and hair
AESTHETIC MEDICINE - Combined use
BODYBE ANTI-AGE DRINK No.1 is recommended to be used both alone and in combination with other aesthetic procedures (chemical peeling, laser therapy, fractional photothermolysis, phototherapy (IPL), dermabrasion, ultrasonic lifting, injections of stabilized hyaluronic acid and botulinum toxin). also as skin preparation before dermatoplasty. Combined use optimizes metabolic processes in the skin and increases the synthetic activity of fibroblasts.
RESULT
Activation of metabolic processes, regeneration of the normal structure of the skin, physiological rejuvenation of the collagen structure of the skin.
It is clear that BODYBE ANTI-AGE DRINK No.1 is effective both for ordinary people with average physical activity and for athletes due to their increased demands on joints, bones and cartilage. It can also help with more serious diseases of the musculoskeletal system.
TOP 7 INGREDIENTS
Hydrolyzed marine COLLAGEN (5000 mg)
Amino acid GLYCIN (2000 mg)
L-PROLIN amino acid (1750 mg)
Amino acid L-LYSIN (250 mg)
Hyaluric acid (100 mg)
Vitamin C (500 mg)
Zinc (10 mg)
Package contents
Package contents: 30 sachets (30 daily doses). For significant and lasting results, it is recommended to drink the drink for at least 3 months.
Weight of contents of one sachet: 9.6 g.
Notice:
Do not exceed the recommended daily dosage. It is not intended as a substitute for a varied diet. Pay attention to a balanced and varied diet and a healthy lifestyle. This food supplement is intended for adults. Not intended for children. Keep out of reach of children. Do not use in case of intolerance to individual components of the food supplement. Do not use during pregnancy or breast-feeding. Read the information and warnings on the product packaging carefully before use. Store in a dry, dark place at 15-25 ° C.
INCI: Hydrolyzed collagen, Glycine, L-proline, L-lysine, L-ascorbic acid, Zinc gluconate, Sodium hyaluronate, Natural aroma
Specification points
Recommended daily dose for adults: dissolve 1 sachet daily by vigorous stirring in 200 ml of juice and drink after a meal.
Product reviews
Product has not yet recieved any reviews. Be first!
Leave a review